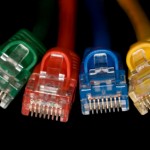 I've been heads down the last few days getting up and running on my new blog which is to say that I've spent a good bit of time researching and seeking out great plugins and want to share my faves with you.  As one word of caution, while it is great fun finding and adding bells and whistles to your site, be careful not to overdo as having too many plugins may slow down your site.
Instant Highlighter
My friend Deborah A Ten Brink turned me on to the Instant Highlighter this morning.  It's a very cool tool that makes it super simple to highlight and share content that you find of interest.  You can see it in action on her blog…and if you want to give it a try, you can get it on Deborah's site or by searching for from within WP.
CommentLuv
This is a terrific plug-in that enables and encourages comment networking with other bloggers.  CommentLuv offers up a small form for your readers to fill out when commenting on your post.  The form includes a request (not required) for their site URL and when it is filled out, VOILA!  they get a link to their site.  How great is that?
Sexy Bookmarks and Add This
Admittedly, these two provide the same function so you will likely not want both although I'm showing you both at the end of this post for some time.  Both provide an impressive list of social sites that you can choose from for sharing but in very different ways.  Sexy bookmarks is extremely popular, adds the animated social badges at the bottom of your posts, is colorful and definitely more playful.  The plug-in allows you to choose and arrange the sites on which you want to share content.  Add This is much more streamlined, initially offering up a single simple graphic on your post however, when moused over, offers up an abundance of sharing opportunities.  Either will enhance your sharing opportunities depending upon your needs.
TweetMeme and Simple Facebook Share Button

TweetMeme and Simple Facebook Share Buttons appear to be the defacto standard for adding social proof to your posts and making it super simple for your readers to share your content.  I consider these to be "must-haves" for your blog.  TweetMeme certainly is the most visible around the 'net'.   It is easy to set up and does give several choices for configuration (e.g. show how many tweets or display as a streamlined graphic).   There are several options for adding a Facebook icon to your posts and for now I'm really happy with the Simple Facebook Share Button which also gives you flexibility in display.   Both can be found by searching with WP for new plugins.
Facebook "Like" box
The Facebook "Like" box not only provides your readers with the latest happenings on your FB page, but makes it very easy for them to "Like" you without leaving your blog.  This one is very new (as with FBs shift from "Become a Fan" to "Like").  I found the code for the Facebook "Like" box on Facebook, in the Developer's area (link at the very bottom of your page) under 'Social Plugins".   If you are interested in the "Like Button", you can find the code for it in the same developers area.
Twitter Feed and Google Friend Connect
I couldn't very well add the Facebook Like box to my list and not mention a Twitter feed, or Google Friend Connect now could I?  They provide additional social interaction with your readers and give them great ways  to easily connect with you without leaving your page.   If you have a Google account, simply go to Google Friend Connect, select "Add the Members Gadget" and you're off and running.  The code works in a text box on your blog.
and last but not least…
SEO All in One and Google XML Sitemaps
No "fave" list would be complete without mentioning the SEO All in One and Google XML Sitemaps plugins.  SEO All in One provides control over the Title, Keywords and Description meta tags for your post, a requirement for search engine optimization.  Google XML Sitemaps works in the background by generating a sitemap that facilitates your being found by Google.  This sitemap is not to be confused with your site's sitemap.  (I know, huh?)  Your site's sitemap is to facilitate navigation for your readers…this one is for code.  If you want to be found more quickly and easily, these are two more 'must-haves' for your site blog.
Akismet
I feel compelled to add one more for the road, a bonus if you will.  I use Akismet to filter out spam in my comments and find it to be very useful and extremely effective.  Haven't had one sneak by it yet.  Thanks, Akismet!
I'd love to hear about your favorite plugin.  Which are your favorites and why?