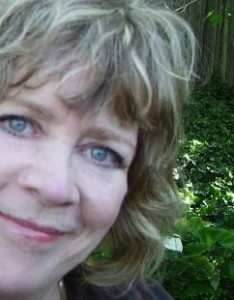 Who is Linnea Kline?  I am an internet entrepreneur living in Silicon Valley, California.  I was first exposed to the exciting potential of marketing on the internet about 5 years ago through a book.  Ever since reading that book, I have not been able to let go of the idea that through the internet, all things are possible.  Finally the little guy can compete with big brands!  The small business or entrepreneur has within his or her reach, the entire world in which to play and all things are possible! What could be better than that?
Welcome to my official blog.  I'm sooo excited to see you here and looking forward to connecting and getting to know you better as well.  My intention is to inspire and help you to live the very best life you can live, to imagine your ideal life and to make it a reality.  If you are a solo-preneur, a boomer looking to reinvent your life or simply want to learn how to combine your passion with online marketing, I would love to connect.
What You Can Expect
I created this blog so that I could provide inspiration and information, so that I can share all that I've learned in the past several years through a great deal of trial and error.   After all, there really isn't any point in everyone reinventing the same wheel.  That just strikes me as a huge waste of time. I want to share what I have learned so that others don't have to go through the same school of hard knocks that I did.
A Bit About Me
I am very much a self-learner and self-starter… having had an affinity for computers and the internet for more years than I like to admit however, I first became aware of the power of marketing on the internet through reading a book (about 5 years ago)…and then taking a class on and studying about search engine optimization (SEO).  That is when I came to understand that the little guy truly can succeed online but as it turns out, that proved to be just the beginning of my awakening.
Since that time, I've gone on to learn about and earn a certificate in social media marketing thinking again, that I had the ultimate solution…but the industry is rapidly changing, and I've been evolving with it.  I now know that "going it alone" is not the be-all and end-all, and that it is all about learning from great teachers and mentoring to help each other succeed.  Today, I'm all about creating and giving as much as I can to help others realize their dreams and live their best lives.
How Did I Get Here?
As committed as I am to my professional life, I learned the hard way some years ago that corporations (particularly high tech corps) no longer reciprocate employee loyalty.  It came as a crushing blow the first time I was 'downsized'.  After all, my father had been able to spend the majority of his career at one company and retire with a pension…I'd had expectations of the same.  I simply couldn't believe that a truly dedicated employee working long, hard hours would be unceremoniously cut from their midst.   But it was so and reality quickly sunk in…the days of being able to count on life-time employment at a company I'd loved were long gone and so too (not long thereafter) were my hard earned savings.  It was a devastating blow and  really shook my confidence in the future.
I dusted myself off, found a new 'home' and started over again, throwing myself full-tilt (yet again) at the job but I was now worried about the hit that years of building my future had taken.  My savings were depleted having been replaced with worries and the toll it had taken on my confidence was palpable.  I was afraid to spend any money on vacations or 'fun things' lest I lose my job again.  It seems almost inevitable in this economic climate.  Would I ever be able to get back to where I was?  Would I ever be able to retire?  and how would I be able to help aging parents if they should need it?  It seemed to me that creating and building a business of my own was the best way I could insure my future.
And Now…
I now have 2 blogs that bring me a tremendous amount of joy, and fulfillment; the first expressing my passion for (and monetizing) a hobby, and this one, where I can share my passion for, and what I've learned about online marketing, specifically about social media, attraction marketing and the power of tribes.
I learned how to set up my first blog on my own.  (I'm a bit of a bulldog when it comes to achieving a goal that I've set my mind to.)  That was before I started networking and learning from other passionate like-minded bloggers.  This, my hub, now has the added benefit of so much more of what I have learned and I've had the added benefit of meeting some really terrific people along the way.
On The Lighter Side
I love creating, brainstorming and learning new things!  There are so many things that I find truly rewarding including (in no particular order) watching a good show or movie (I'll really miss LOST), reading a great book (ala Clancy, Grisham or Tolle, Dr. Dyer), playing with photography or knitting (yes, it's a huge trend right now) and spending quality time with my family or friends.
Let's Connect
I would love to hear from you, too. Please do leave a comment below so that I can learn more about you.  If you are on an entrepreneurial path, and would like to start learning what I've learned, you can connect with me right now by subscribing to my blog.
You can also connect with me directly through my Contact page if you are interested in working with me one on one.
I'm looking forward to hearing from you.