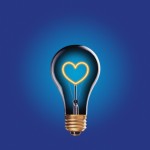 "Do what you love and you'll never work a day in your life." ~ Confucious
No one has since said it better.  If we are passionate about what we do, we don't dread Monday mornings.  On some level, we all know and agree with the premise.  It makes perfect sense that if we love what we do, we'll do it better, longer and with more care.  If you will, just imagine for a moment, what the world would be like if everyone loved what they did!

Entire books are dedicated to to the topic and yet it is a quest many people never realize in their lifetime.  Some are lucky enough to stumble into it early on and "just know" what it is they are meant to do.  Others spend their entire lives working at what they feel is a drudge job, all the while feeling that surely there is "something more".  We may agree with the premise however, we also recognize the fundamental need to survive.
We can have both.  We've seen many cases of people who have achieved just that and live wildly successful, and deeply fulfilling lives.  If that is what you want but don't happen to be one of the lucky ones who has always 'just known' what it is that lights your fire, you may need to do a bit of self-discovery work.  Here are a few ideas to get you going.

First things first.  Do you know what you are most passionate about?   Sounds simple, right? Right away, this is where many people just get stuck. Most of us have received so much direction throughout our lives (what we 'can' or 'should' do) that we've lost touch with our core, and will need to take stock in order to determine what is most meaningful to us today.  I suggest you take pen and paper, find a quiet corner and begin your quest by taking stock.
Taking Stock

First a couple of guidelines:  Give yourself full permission to explore all ideas that pop into your mind, allow yourself to dream.  This may sound a bit silly however, we all have a great propensity to self-edit as we move through our day and this is not the time to do that.  Just put the negatives aside for now.  If you get stuck, try a bit of mind mapping and see if that helps you get unstuck.  Also, remember that there is no single "right" answer.  You will continue to evolve over time and shifts in direction are to be expected.

Take stock of your inherent talents.  Write down everything that you are inherently good at (at work and at home), things that you don't have to work too hard at, things that you've heard from others about you.

Add to your list any skills that you have developed either for work or for your personal life.


Finally, consider anything that you've been intensely interested in learning about and may want to pursue.  It isn't too late to become adept at new things!

If you can remember what it was that you wanted to be as a child, add it to your list.

Given your list, consider each talent, skill or interest with the following questions in mind;

What are the activities that make you lose your sense of time.  What are the things that, when you do them, you lose all track of time?

What would you rather do more than anything else in the world?


What makes you smile?

What would you do whether you or not there was payment for it?


What could you talk about all day long?

What revitalizes you and gives you energy?

What makes you excited to get up and get at in the morning?
Spend a good bit of time reflecting on your list and these questions.  Meditate about it.  Really reflect what you feel and remember not to self-edit.  Do you now have one or just a couple of things on your list that satisfy the questions?   Now it is time to try it (or them) on for size….
What does the future hold?

Once you know what it is that really gets you going, you can brainstorm ways to build a career around your passion and determine your purpose.   Imagine your future in 5 years, 10 years and beyond in as much detail as possible and write down what that looks like;
What does a typical day look like?

What and how much are you giving back?

Who are you surrounded by, who are your friends?

Where do you live?  What does your house look like?

How much is in the bank?

You get the idea.  How does it feel?  Does it fit and feel 'right'?  If it does, you've got it and given your picture, you can set about planning your path and how to get it done!
If you enjoyed this post, please leave a comment and let me know what you think.  Was it easy for you to determine your passion?