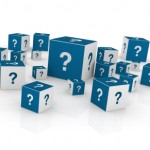 Facebook continues to impress and is becoming an even more powerful tool for small business by adding the "Questions" product..  If you haven't yet heard about Facebook "Questions", you'll definitely want to check this out.  Like LinkedIn, Yahoo and others, Facebook's Q&A provides an opportunity to reach out and glean information from friends or simply network with 500 million members.
According to Mashable, "Questions" is currently in beta however, if it truly catches on with Facebook's 500 million users, it could prove to be a terrific tool.  Questions posed can be seen by everyone including your friends so you're more apt to get answers from experts who know most about the topic. Questions is available to Fan pages as well so imagine, if you will, being able to pose questions directly to your followers or being able to answer questions directly related to your niche.  What a great branding opportunity that would be.
"Questions" is currently available to a limited number of users however, if you are curious and would like to see if you have it and can pla with it, you can try it out by;
(the following are from FB's Help Center)
1)  Typing a question in the search box at the top of the Facebook page
2)  Clicking on the Questions dashboard on the home page
3)  Using the publisher at the top of your home page and your profile
If you don't have access yet, I'm sure you'll be getting it soon.  The more active users they have, the better the answer database will be.   I'm looking forward to using it myself so it can't get here soon enough for me.
We've been hearing for some time that Facebook Ads is a powerful tool to consider and now with the addition of "Questions", Facebook becomes all the more attractive to small business. Perhaps that is all part of the monetization plan.
What do you think?  Do you have access to "Questions" and have you tried it yet? I'd love to hear about your experience with it thus far.